Pho3nix SUB7 Pho3nix SUB8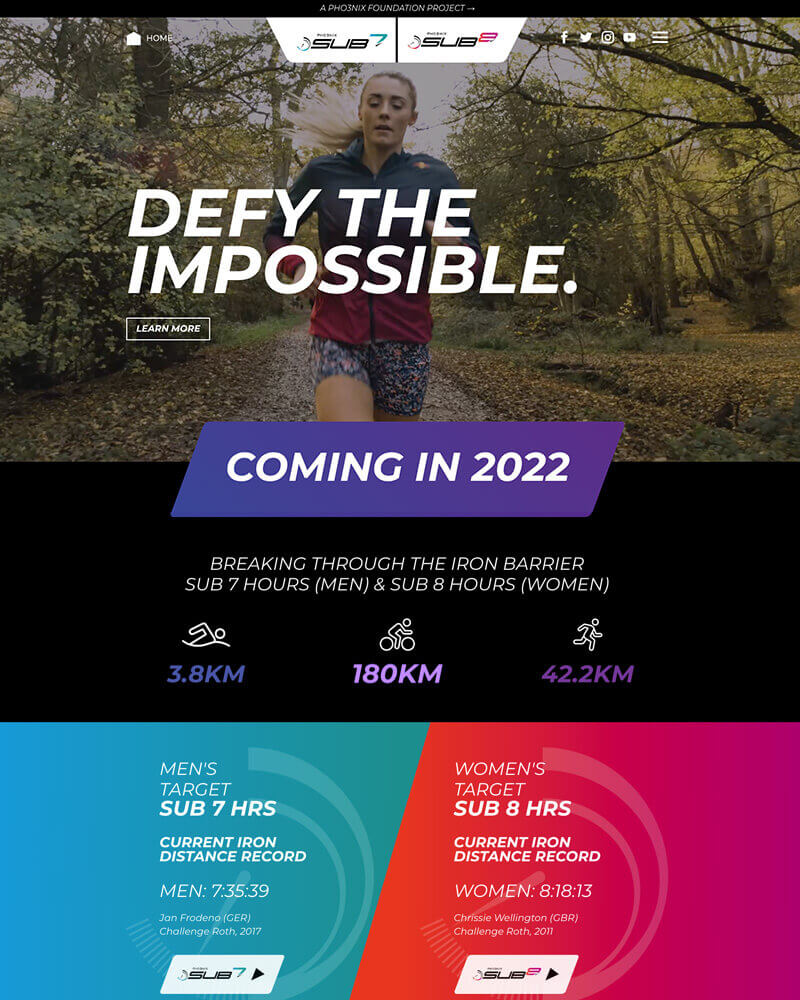 Website Development
Pho3nix SUB7 and Pho3nix SUB8 is a combined world-class event for the world's top endurance athletes. An epic record-breaking attempt to beat the 7 hours time for men / 8 hours time for women to complete an iron distance triathlon.
We worked with Mana Group Sports and Entertainment to plan, develop the structure, build the visuals and then implement the coding of the website. The result is an intensely engaging, high impact website that reflects the elite nature of the event, whilst inspiring anyone and everyone to get motivated to exercise.
More content will be rolling out as we get closer to the event – watch this space!
Highlights
There are many features and lots of functionality built into the website that will be rolling out incrementally as the event gets closer. In the meantime, here are some sample current features that you can check out on the website now.
Polls
An easy way to know whether the audience think it will be possible to break each of the records. A simple yes/no poll allows visitors to cast their votes (with no login required). After voting the latest results of the poll are revealed, with the option to share their vote via social media.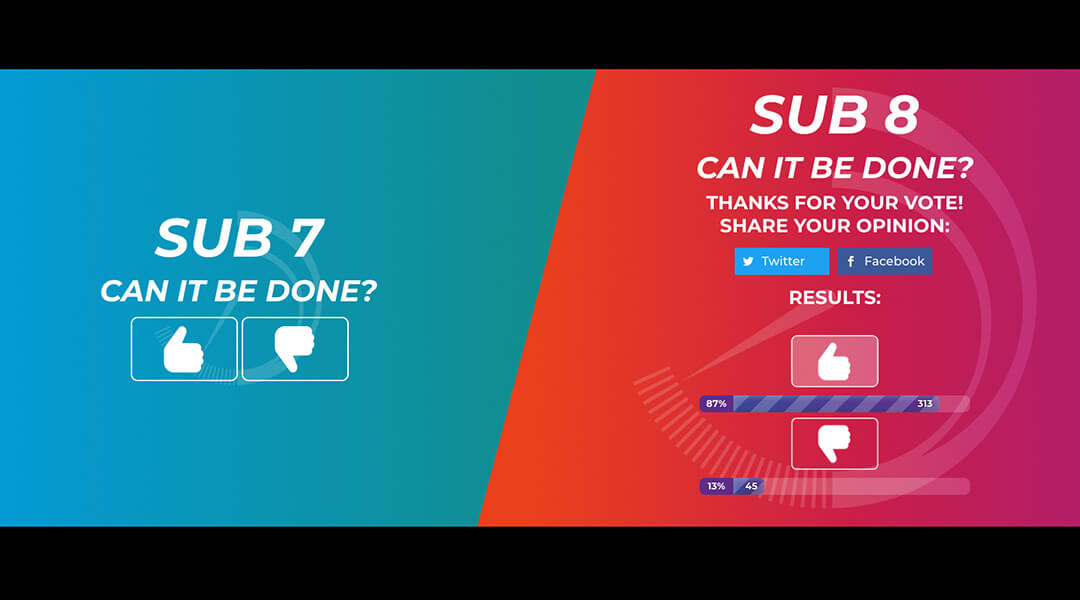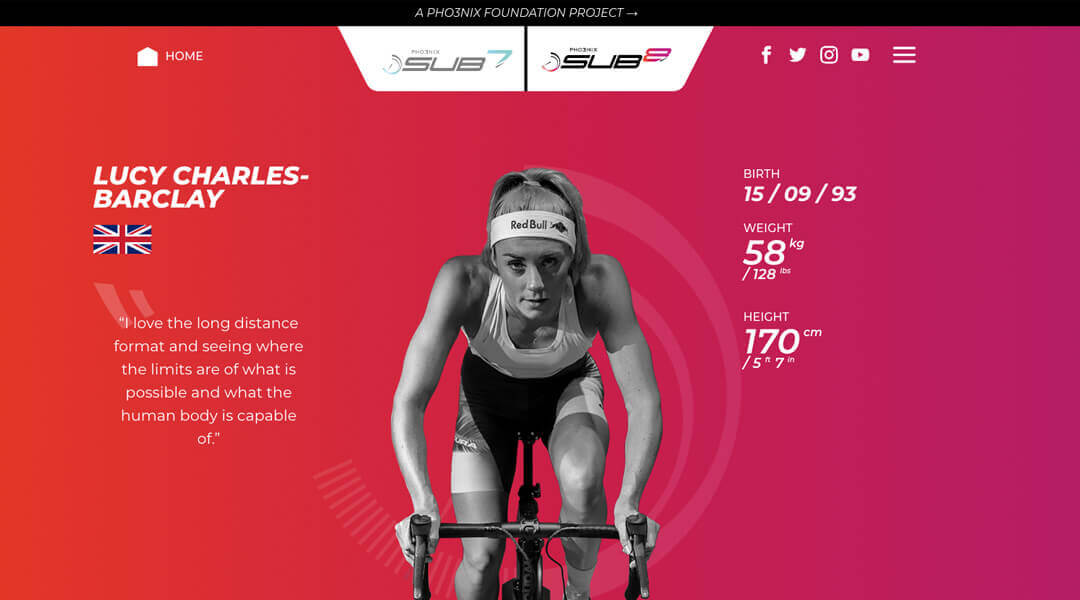 Athlete Profiles
From Olympic Champions to world-record holders, these heroes have individual profile pages that feature their key information in a stylised yet easily-digestible format.
Email Design/Build
Designed in alignment with the website, we formulated an email strategy and built the emails and templates around it. This has made communicating with the audience easy, fast and with a strong cut through. With our campaign tools, we can generate insight into the audience as well as help them navigate through their own unique journeys with us on the Pho3nix SUB7 and SUB8 event.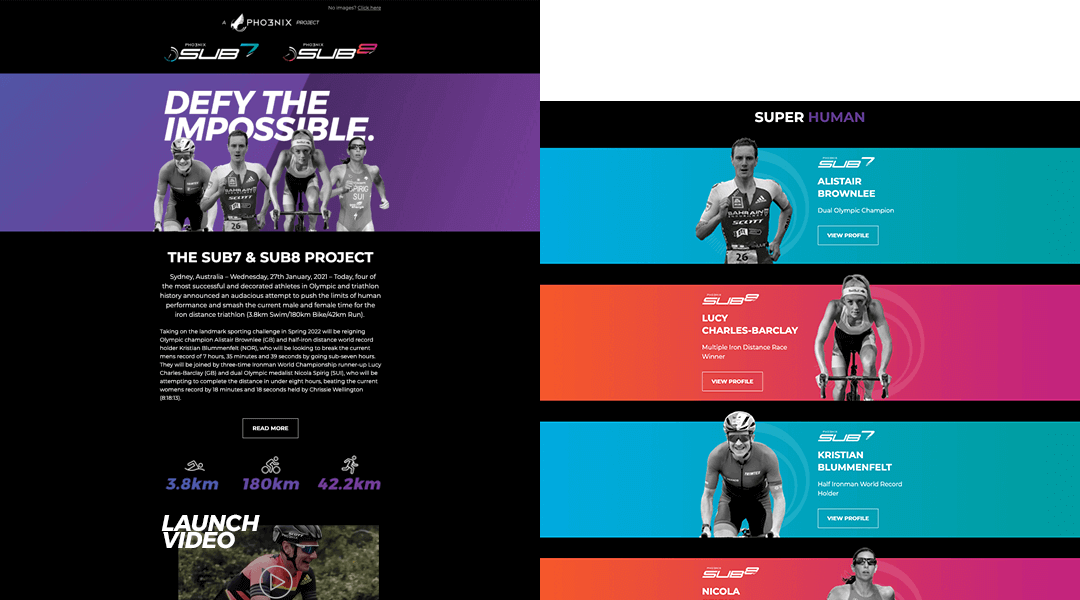 Can we do something like this for you?
We'd love to talk about what you're looking for, and how we might be able to help.