Providing a direct voice to the community, with a powerful platform for managing news, newsletters, and electoral office enquiries
Dom Perrottet MP
We were pleased to work with NSW Premier (then Treasurer) Dom Perrottet MP to deliver a modern, accessible site to connect with his local Epping community. Fresh colours, guided imagery, and smarter enquiry functions to assist his EO team.
Press Ads
We've delivered dozens of short-turnaround print ads for newspapers in the local electorate, with visuals in line with the branding look and feel developed for the website.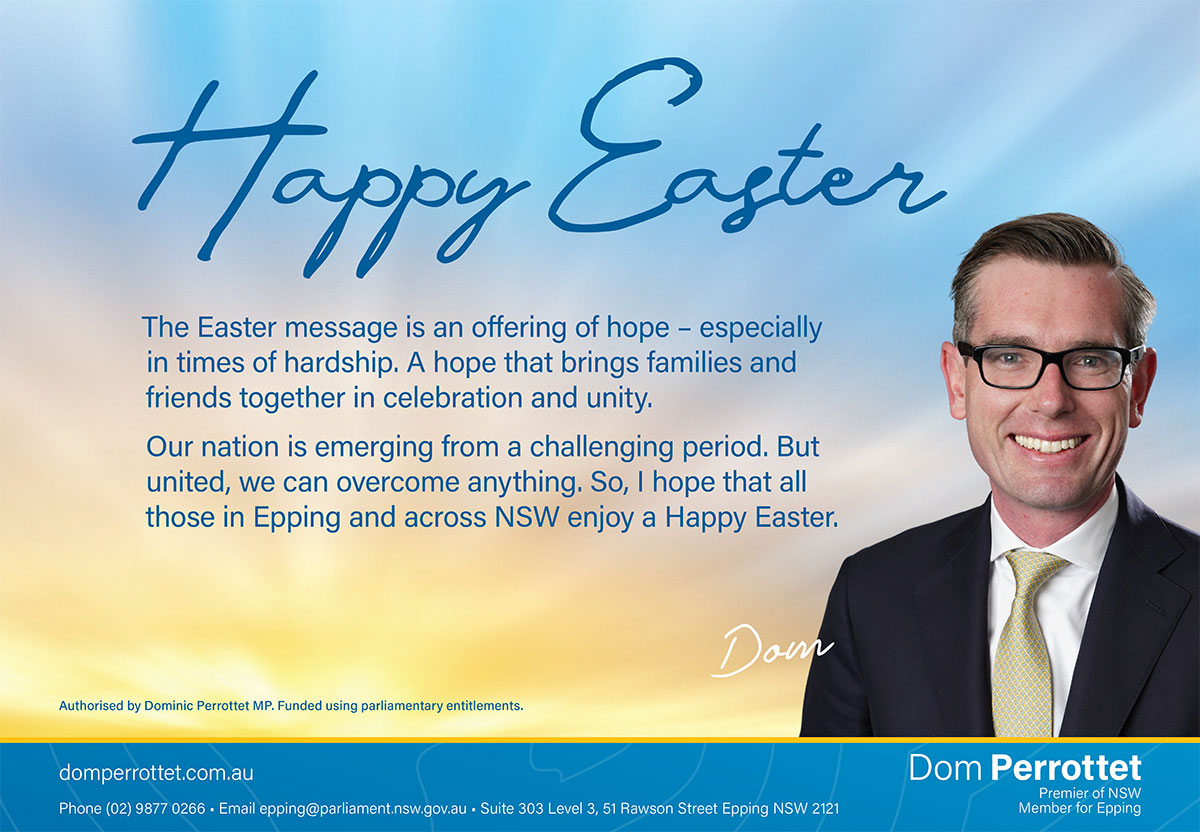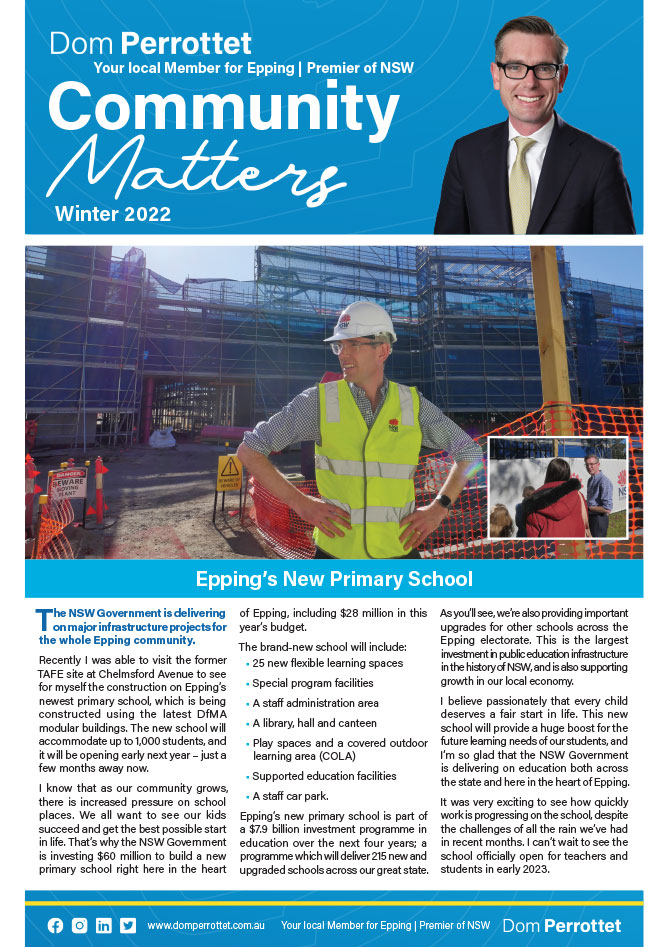 Newletters
Print newsletters distributed quarterly provide another opportunity to connect with constituents. The Other Dimension provides rapid turnaround press files in the defined brand style to help create consistency and familiarity with electorate communications.
David Elliott MP
Following the party branding but with a local flavour, we developed the Member's website using local images and an electorate map motif, connected smart forms that were custom routed based on enquiry type, and trained EO staff to manage all day to day functions going forward. The result is a modern, locally-relevant site that clearly communicates the Member's priorities and makes community engagement easier.
Tanya Davies MP
We developed a new WordPress-based website to replace the dated aesthetics of the former site and to provide great flexibility and control to EO staff. Layout was based on strategic workshops to understand the Member's key priorities, existing web traffic patterns, and the optimum manner in which to handle the increasing number of enquiries from those outside the electorate. The new website is modern and easy to navigate, with visuals heavily focused on Mulgoa and clear calls to action for visitors to engage with the Member.