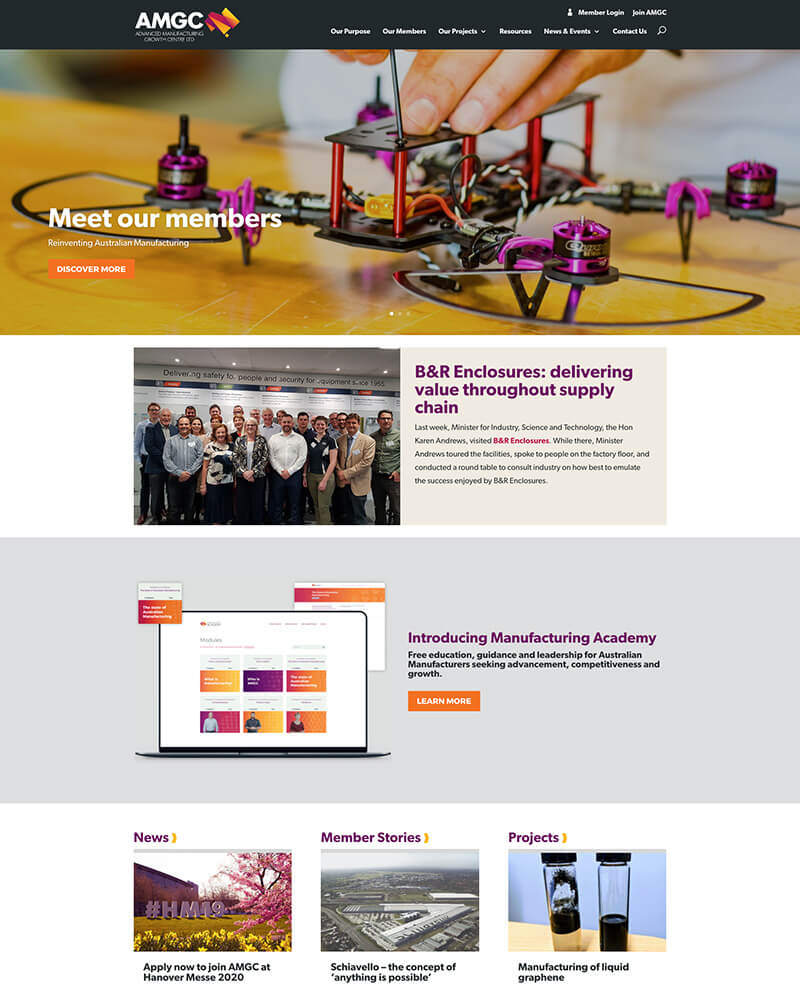 Website Development
The Advanced Manufacturing Growth Centre (AMGC) is a Federal Government initiative under the Dept of Industry, Innovation, & Science. The AMGC website highlights local manufacturing success stories and is a key tool in driving membership for the organisation.
We packed the website full of features that make it smarter, so it works harder with less – which is what advanced manufacturing is all about, really.
Packed Full of Features
We pride ourselves on playing well with others. We took the design flats supplied by a third party and built these into a responsive WordPress website, refining and adding as we went. Then, we worked with the client to understand the features that would turn it into a powerful tool to support their organisational objectives.
Member Base
We added a Member Profile, Dashboard, and Groups feature – in short, their own branded version of Facebook where members can find each other, collaborate on projects, and promote themselves.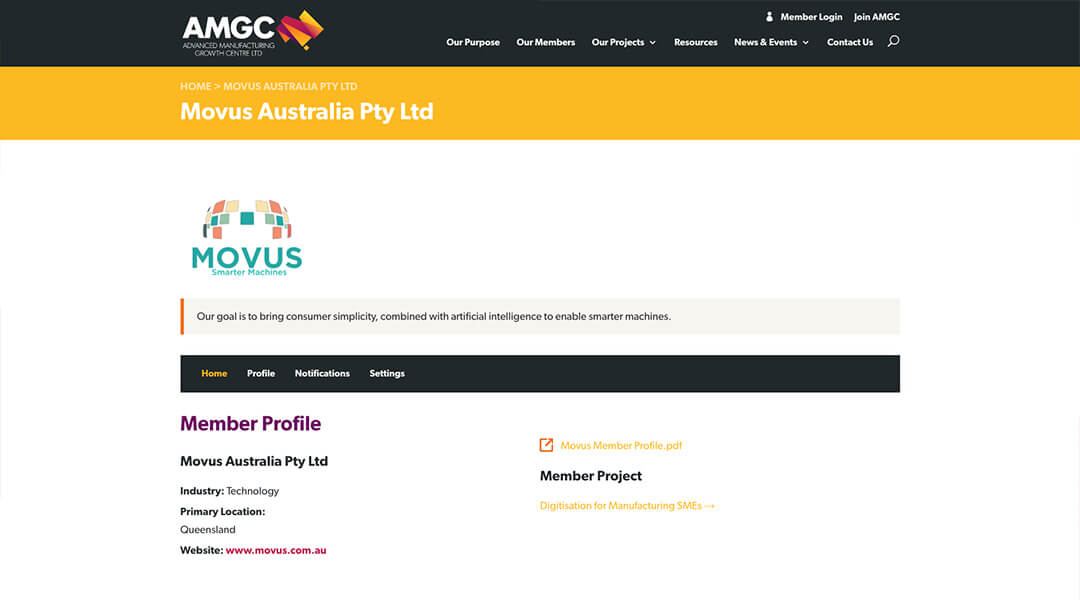 Dynamic Map
It's important for the industry to realise that AMGC isn't a think-tank sitting in a university shoebox – it's an active organisation that gets on the road to support its members through face-to-face engagements around the country. What better way to highlight this than by a dynamic map, showing previous and upcoming events at a glance? Each pin links through to the relevant event page.
Custom Events
Using third party booking sites meant the data was uncoupled from membership records. So we built on a fully-fledged events platform with event category filtering, registration and ticket limiting functions, dynamic add-to-calendar ability, and automated reminder emails – all linked back to the membership database, so attendance is recorded for each person, from each member organisation, both within the site and Salesforce.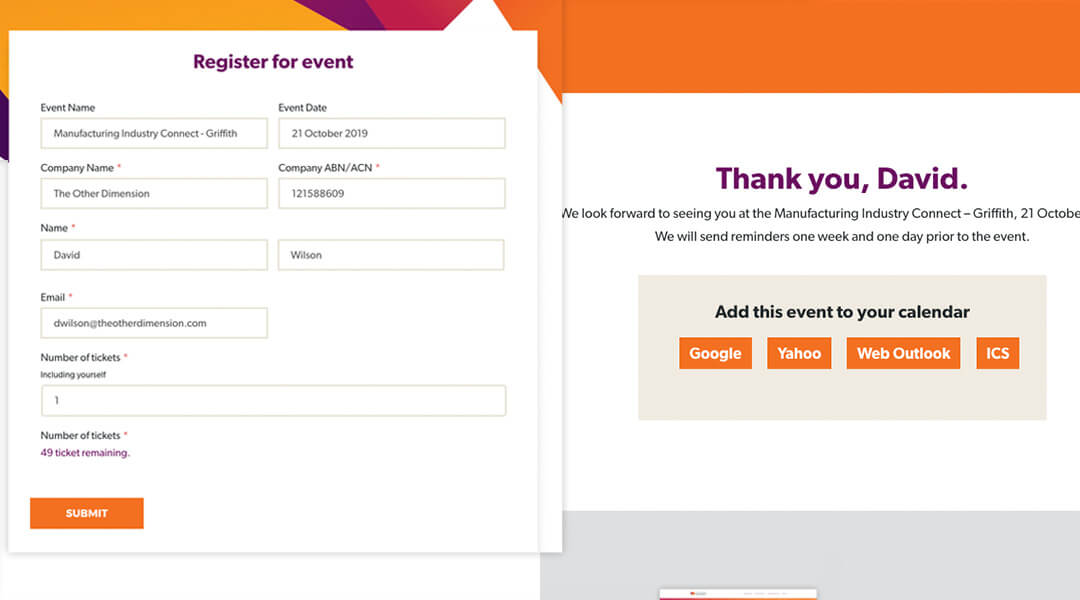 Email Design/Build
Eye-catching and integrated with the website – from subscription to membership registration – AMGC's e-newsletters are powered by Campaign Monitor. We designed and built the templates, and trained their internal team to manage it all from there.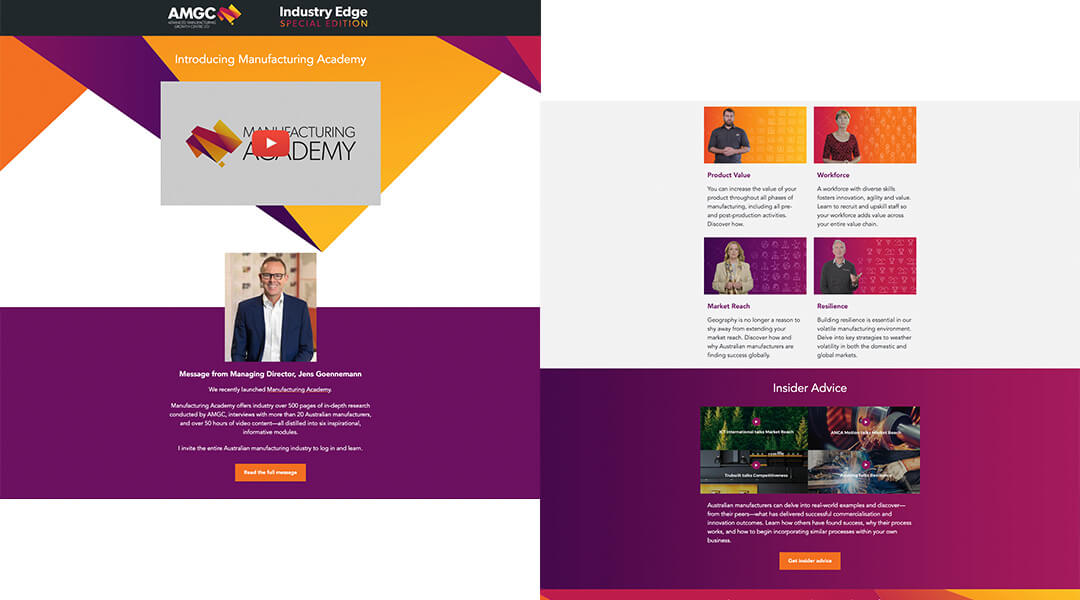 The Other Dimension quickly became our partner of choice as we searched for a new platform to lift our digital presence and boost on-line experience. The team were meticulous in meeting our design requirements and offered advice along the way to help smooth out our complex configuration. They continue to partner with us on ideas – which is exciting as we now have a platform which is flexible and can grow with our ambitions.
The Other Dimension response time is spot on, and what we value most is their transparent communication style, commitment to upfront service, and delivering the best possible outcome.
Can we do something like this for you?
We'd love to talk about what you're looking for, and how we might be able to help.