How we developed a breakout brand with a commercial focus to distinguish it from its government-funded parent organisation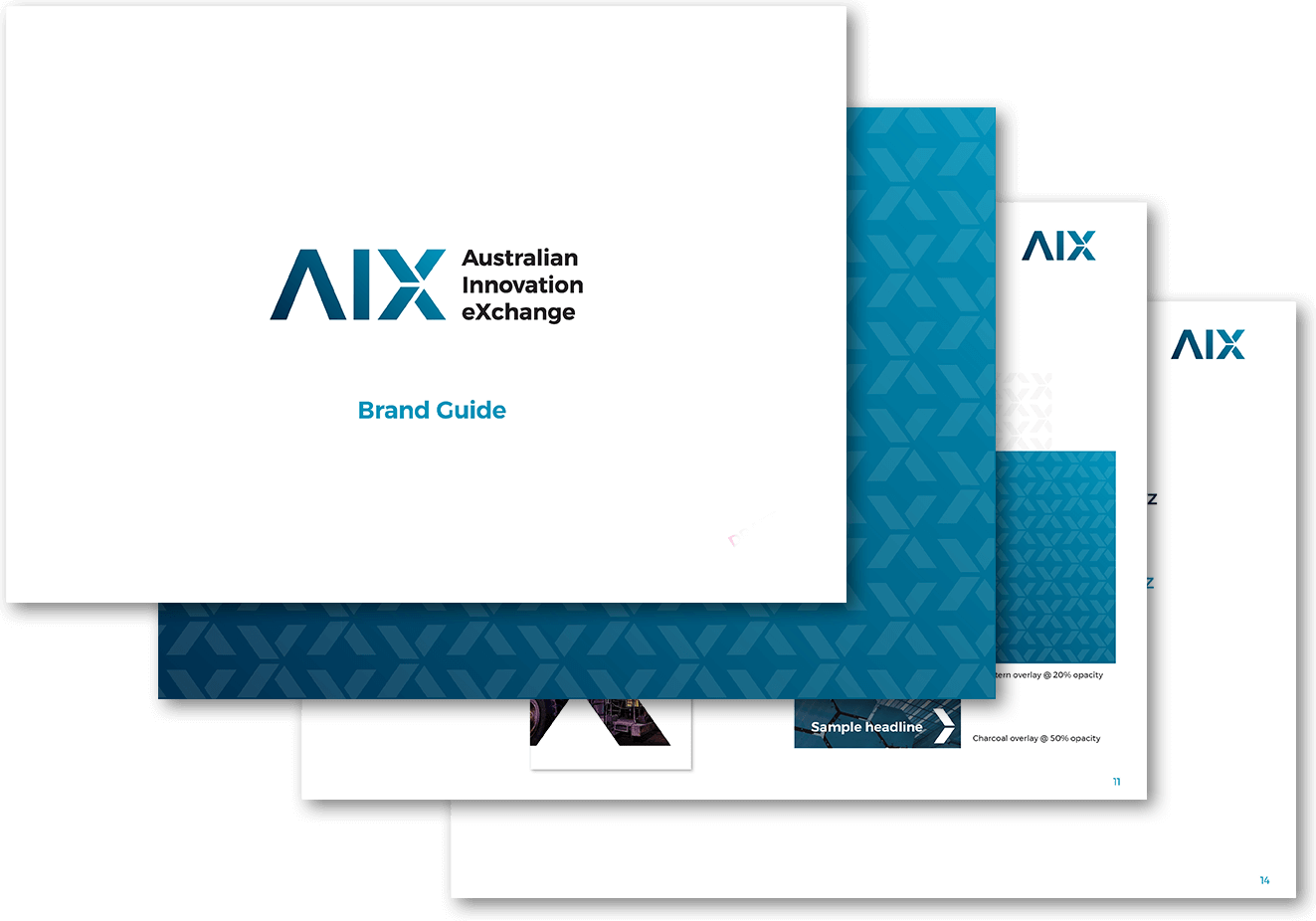 Brand Development
AIX was recently born out of the METS Ignited industry growth centre, an initiative of the Australian Government Department of Industry, Science, and Resources.
We worked collaboratively with the CEO and his senior team to develop a name befitting the new organisation. This process included background checks for potential conflicts, liaison with a trademark attorney, and securing an existing domain by negotiation with the domain owner.
Next, we developed an identity that is both minimal and memorable – a strong typographic component with subtle treatment of the characters including the unique forward arrow (denoting progress) created in the negative space of the 'X'.
The colour palette is safe and corporate, but modernised through the use of a gradient and deployment of a branded background treatment. 
Rollout took place across all corporate identity touchpoints, including stationery, presentation decks, and exhibition materials.
Website Development
We drew on the brand look and feel to deliver a new website that keeps the focus on the innovations of its stakeholders, rather than on the organisation itself.
Strong imagery
AIX is, by name, an exchange. So it stands to reason that we would highlight the nature of the offerings being exchanged – uniquely Australian innovations – with powerful imagery taking centre stage. These were curated, cropped, and colour graded to ensure consistency with the AIX brand style.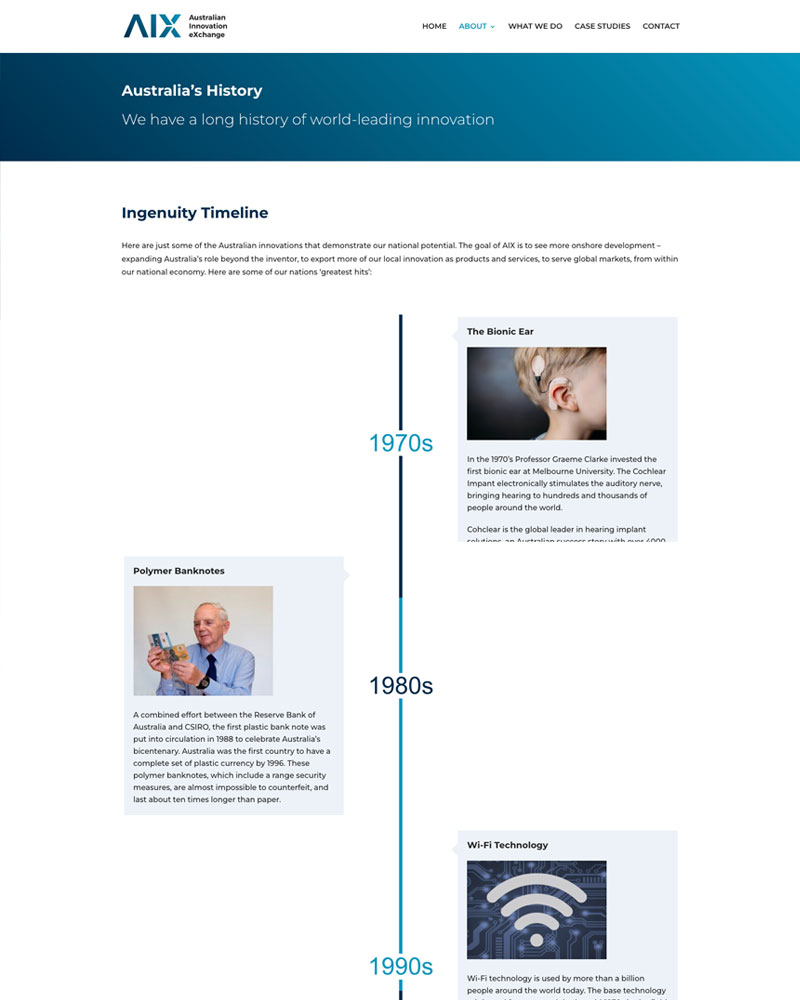 Concise content, clearly displayed
Our user personas research informed the content strategy, which was delivered in tandem with the client. Clear, clean layouts focus on ease of navigation and consumption, with appropriate calls to action throughout.
The result is a credible, inspiring, and attractive website that cements AIX as the trustable, proactive, and definitive organisation to unleash the power of Australian innovation to the marketplace.