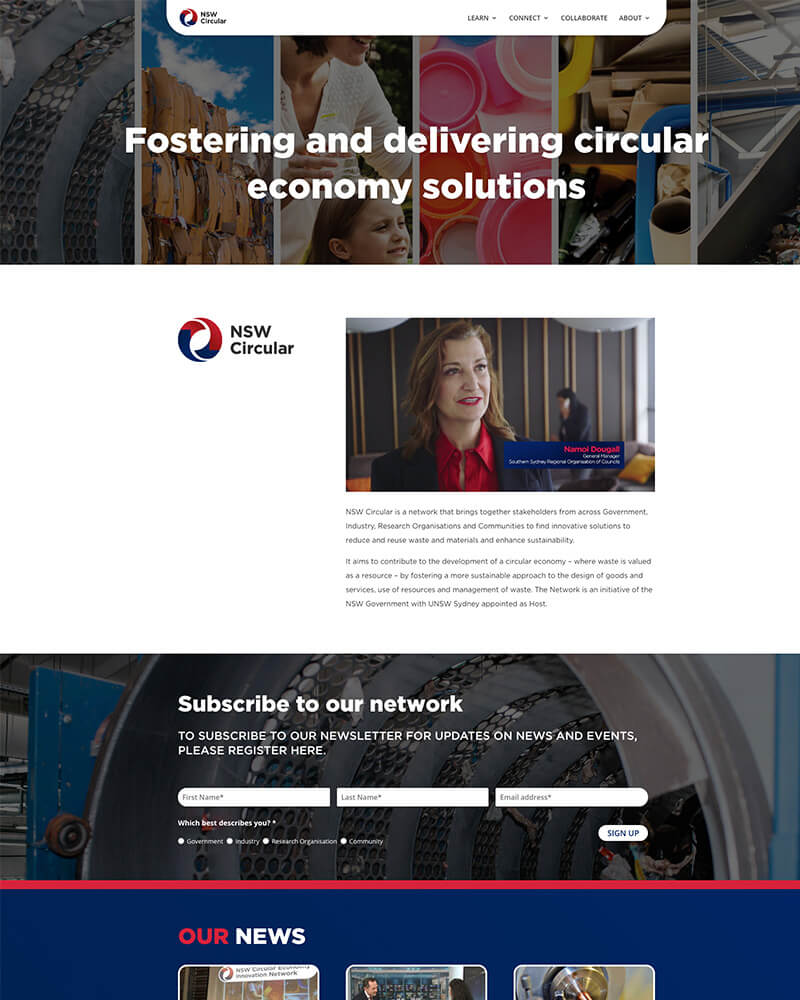 Website
A new answer to the issue of waste, NSW Circular Economy Innovation Network operates under the NSW Office of the Chief Scientist & Engineer and is chaired out of UNSW.
We developed both a fast-turnaround 'Stage 1' website for rapid release following announcement of the network, then a more heavily featured full website as Stage 2. 
Branding
Working with a panel of experts from UNSW and USyd, we developed the brand strategy and then designed the rollout,
Logo
Simple, logical, but with a touch of visual flair, the NSW Circular logo nods to government with the font and colour selection yet still stands alone as its own brand.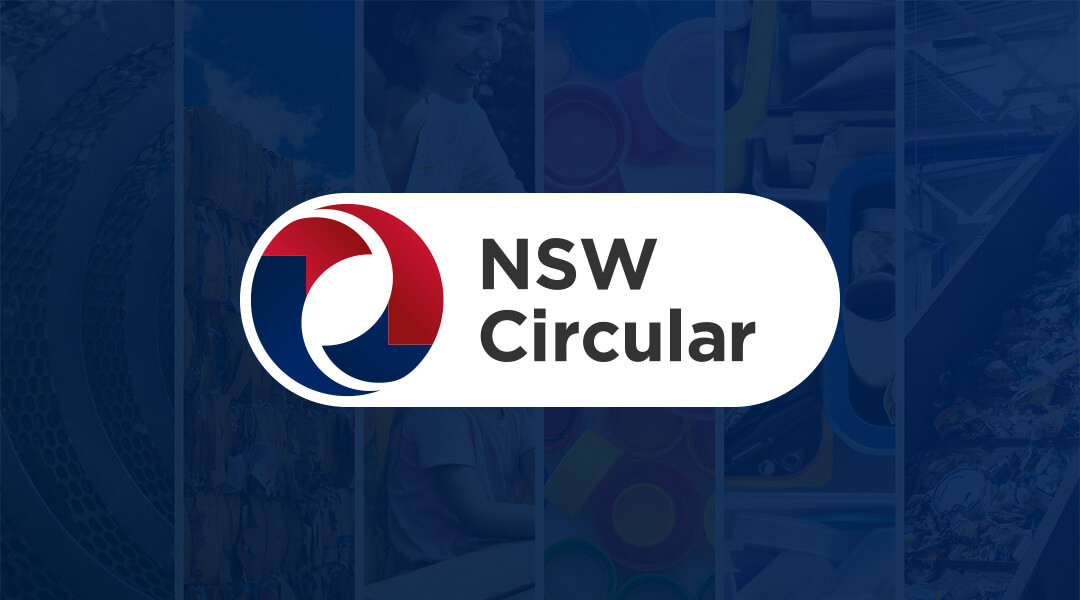 TOD and the Wilson brothers team have been great partners in helping us to start up the new NSW Circular Economy Innovation Network. From brand strategy and development, to web design and development, creative design and hands-on support, we have drawn on their skill sets to quickly establish a new brand and platforms to engage with our stakeholders. They bring a depth of experience and responsiveness and we will continue to partner with them as we evolve.
Can we do something like this for you?
We'd love to talk about what you're looking for, and how we might be able to help.